Terry Cashman had no idea the impact… when he revived a flagging recording career by writing that baseball song that everyone in America loved — except music critics. Doesn't everything figure?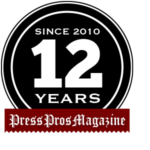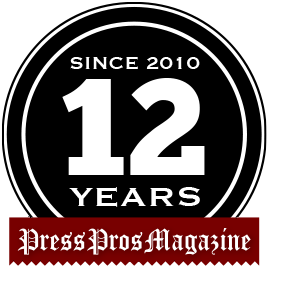 You have to be a little nostalgic if you are a baseball person. There is just too much history.
Tell me something else…and I'll call you Pinnochio!
For example, how can you be a Reds fan without knowing Johnny Temple, 'Big Klu', Frank Robinson, Vada Pinson and my childhood favourite…Roy McMillan?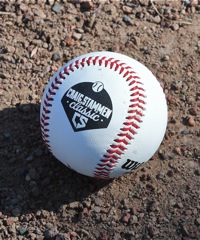 How can you be a Yankees fan without memories of Casey Stengel, Mickey Mantle and Yogi Berra?
Tell me how can you watch any level of baseball without the memories of past days and games washing over you like the waters of baptism? "And not the sprinkled kind," a minor league friend once told me. "I'm talking about total immersion."
So said Ray Fulcher of Ludowici, Georgia, who used to invite members of the Braves Double A team to Savannah on the Altamaha River to fish during the day…before games in overnight at Grayson Stadium. Fulcher was the biggest life fanatic I ever met!
With sixty years of baseball in my DNA, I think of my life experiences now as I lean over the Little League field fence at North Star and watch 12-year-olds play. And irony of ironies, when I went there Saturday for the third day of the annual Little League Craig Stammen Festival, a station on Sirius XM played Terry Cashman, singing his 'Talking 'Baseball' song, recorded during the 1981 Major League Baseball strike.
Cashman, if you don't know, is now 81 years old. 81! And when he wrote talk about baseball in 1981, his career as a singer-songwriter was so anonymous that he wrote the song simply to comfort himself – to bring back memories of days when times were better. Considering the mood of the people towards big league baseball, he could have no illusions about commercial success, considering the baseball strike at that time.
He had a bit of history. He grew up playing baseball, he was pretty good at it, and for a time in the late 1950s he was a farmhand in the Detroit Tigers minor league system. But that, like his music career, seemed to be failing. Music and baseball are tough ways to thrive.
His beginnings in music were like those of many others. Form a band, write songs… and he had a few notables, the most being a track titled Sunday will never be the samea success for a group called Spanky and our gangrecorded in 1967. But Spanky cashed the big checks, while Cashman got a percentage through royalties.
Looking for a new direction and inspired by a favorite photo of Willie Mays, Duke Snider and Mickey Mantle, he sat down one day and wrote the now famous chorus, 'Talking' about baseball…Willie, Mickey and the Duke.' He began adding to it, reminiscing about major league stars of the 1950s and 60s, the "golden age" of baseball, and was asked to perform his song at the 1982 induction ceremonies in Cooperstown. He hit a nerve, if not a home run.
Fans loved it, demanded it, bought it… while radio disc jockeys called it nonsensical and without substance. This was during the post-baseball strike of 1981, and what the radio miscalculated was the misery of so many fans "nostalgic" for their diamond heroes.
The rest of Cashman's story is now part of baseball history. He would go on to write adaptations of the song for numerous major league teams, focusing on legendary icons the Tigers, Reds, Dodgers, Giants, Phillies and others. Almost every major league team now has a version. Fans pleaded for them. And needless to say, it upended the career and fortune of Terry Cashman (click below and listen).
Nostalgia? I find no difference watching 12-year-old Zach Ward play in North Star than watching Turner Ward play in the minor leagues.
I see the similarities, watching 13-year-old Damien Barga play with the passion Cashman talks about — remembering Pete Rose playing as a rookie for $5,000 when I was Damien's age.
It's all the same game. It never changes, and if you think the boys don't notice their heroes, watch their borrowed ways – the way they wear their socks, their hats – the way they till the ground at the marble, wearing their rubber cleats. You will even see a bat flip.
Moms love baseball… Amber Whittaker of Versailles, her undeniable pride, watched her son Chase drive a pair of runs with a hit on Saturday.
Dads live vicariously… Anna's John Lloyd had his moment as his son Johnny made a great take against the Versailles team.
The grandparents were royal…Greg Bergman, proudly supporting a grandson from Russia as his team battled the St. Henry kids on Saturday.
Mobile phones… photos and videos instantly shared with family and friends near and far. Willie Mays and Duke Snider have never had it so good.
And Terry Cashman wouldn't have been this good if it wasn't for Mays, Mantle and Snider.
Many songs have been written and performed in honor of America's national pastime, but it was Cashman who finally broke through, officially honored by Cooperstown, and Cashman is a member of the Irish-American Baseball Hall of Fame, with Casey Stengel. , Bill Murray… and Press Pros own Hal McCoy.
I'm just talking about baseball.