Ableton Live is a DAW that doesn't need to be introduced, and its combination of performance and production features means it's as popular with artists and DJs as it is with creators.
Live 11 Lite is a scaled-down version of Ableton Live, with all the essential workflows, instruments and effects, but with a limited number of tracks, and for many years this has come with hardware applications and products. This month you can get a free copy of Ableton Live 11 Lite with the latest issue of Computer Music Magazine.
To mark this momentous occasion and also to help you get started using this fabulous software, we have put together a series of tutorials that present everything you need to get started with Ableton Live 11 Lite, so that you can learn how to create a track from stripe.
Our tutorials are primarily intended for new users, but that said, we will also point out some of the new features that you will find in Live 11 Lite, so even if you have used Live Lite before, there may be a few things you need to do. learn here.
Finally, while Live 11 Lite is great software, there are more complete versions of Ableton Live available at Ableton website. So, let's start creating in Live 11 Lite!
---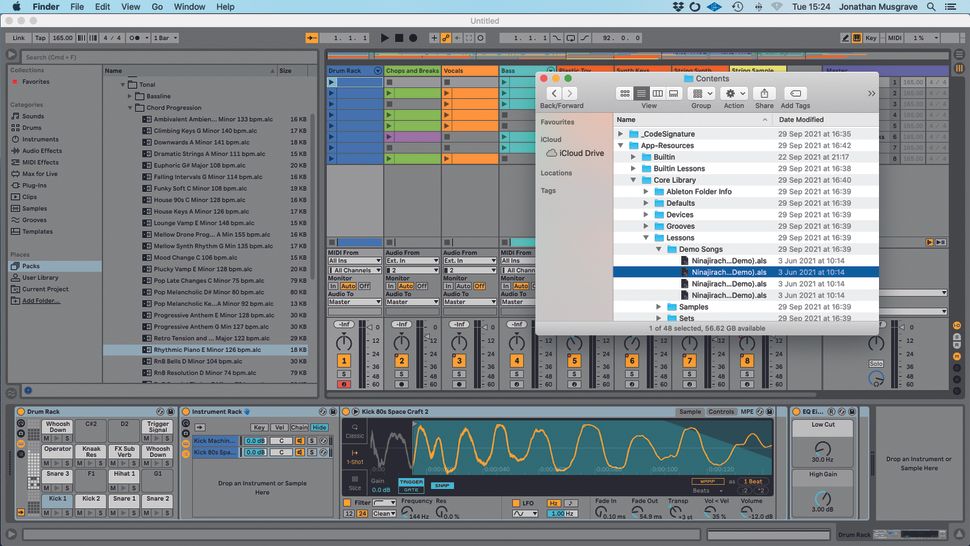 Step 1: For familiarization we use the Live 11 Lite demo track. This set live
(.als file) should load automatically when you authorize Live Lite. If you need to reload it, look for the demo songs, which on Windows is in the Program Data folder and on OS X is in the app file, so use "view package contents" to reveal it.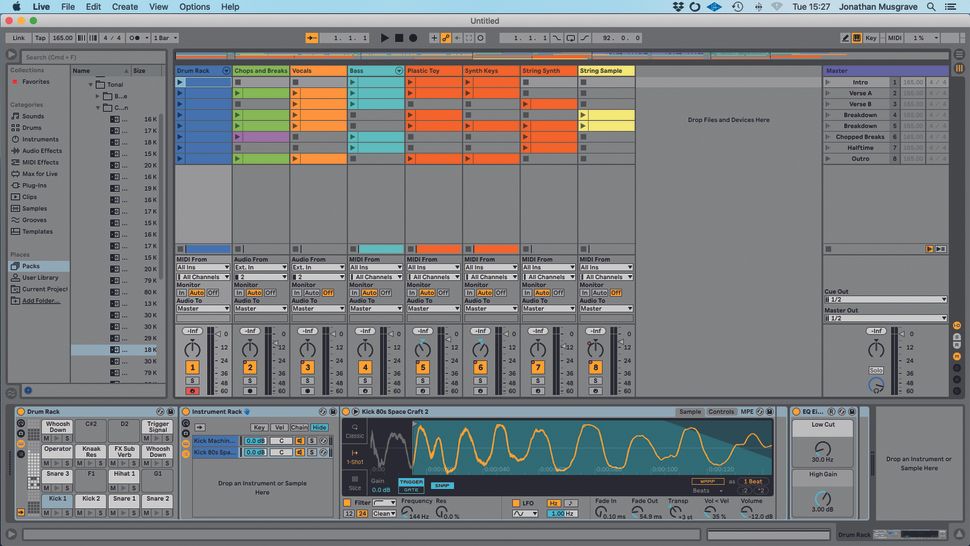 2nd step: Live 11 Lite uses a workspace layout with a central workspace flanked by various retractable panels. Some of the panels are tabbed to allow for multiple sections and you will find that the transport bar is at the top. Try dragging the panel dividers to resize the panels.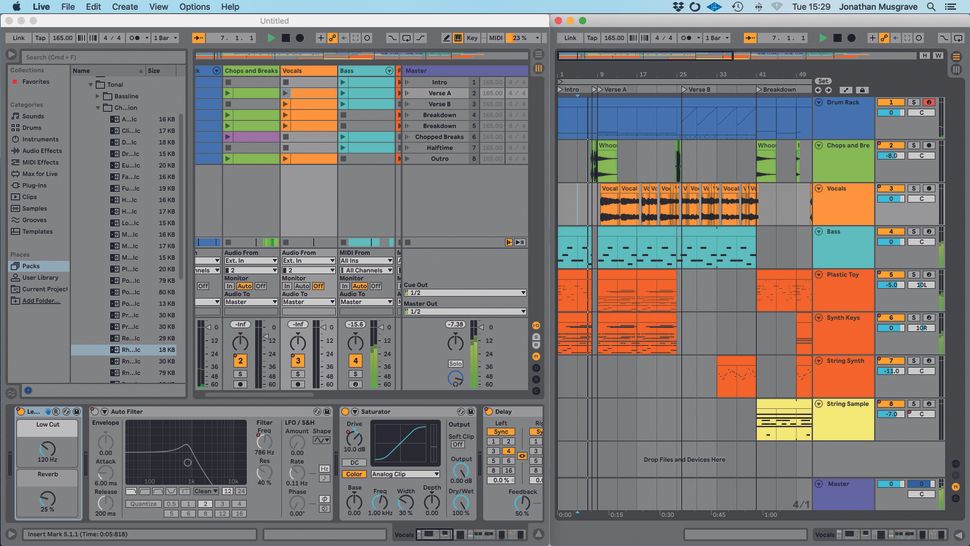 Step 3: Panels can be opened using their triangular icons or selected from the Main View menu. The main workspace doesn't use floating windows, although third-party plugins can launch into their own windows. However, you can open a second full window from the View menu. This can be very convenient for twin monitors or used side by side.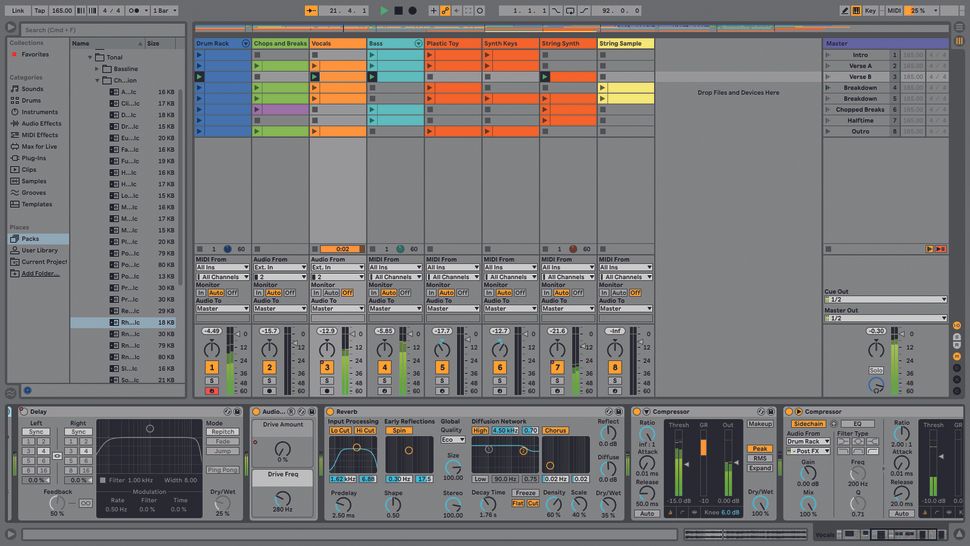 Step 4: At the bottom of the workspace is the detailed view and it has two tabs at the bottom: the clip view and the device view. In Clip view you will see MIDI or audio depending on the type of clip, and in Device view the devices used in that track. Click on the Vocal track and in Device View you will see various effects.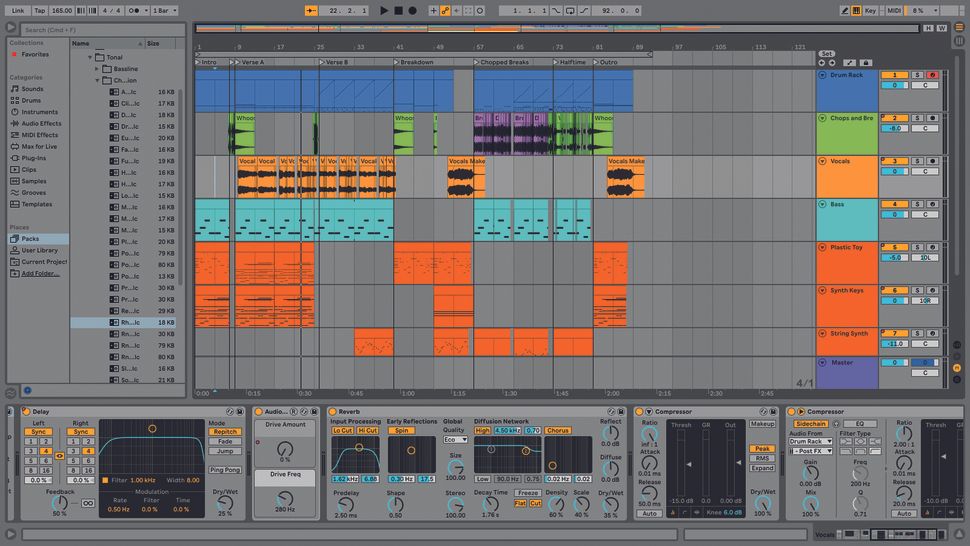 Step 5: Live has a dual way of working. The two views, Session and Arrangement, can be used alone. However, they also coexist within your Live Set, so they can work together, and we'll see that later. Try switching between the two views in the demo using the small icons with three vertical or horizontal lines or using Tab.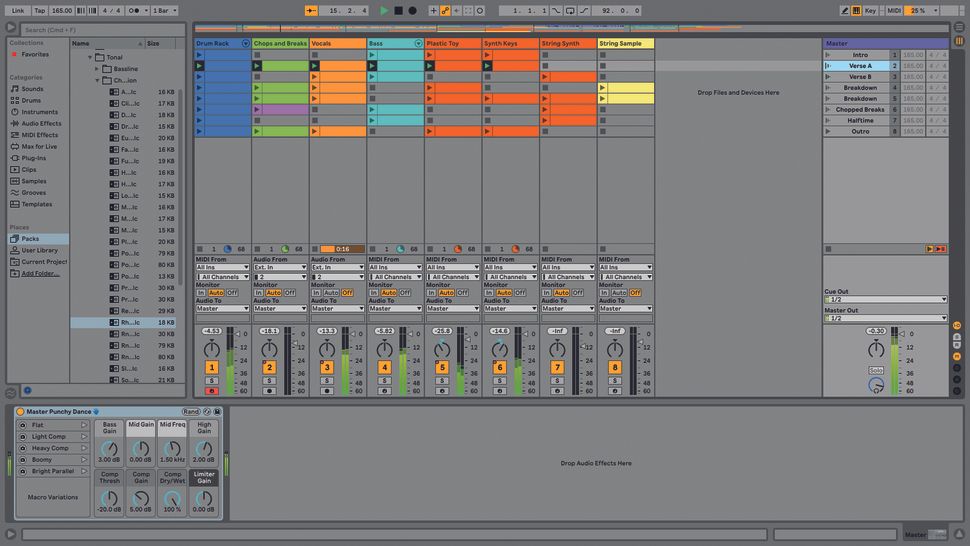 Step 6: The session display provides a non-linear workflow and is ideal for sketching out ideas or for live performances. Building blocks are MIDI or audio clips, which have a defined start and end point. These are organized into vertical tracks and can be triggered individually or as part of horizontal scenes. Here we trigger the verse in scene A using its Play button.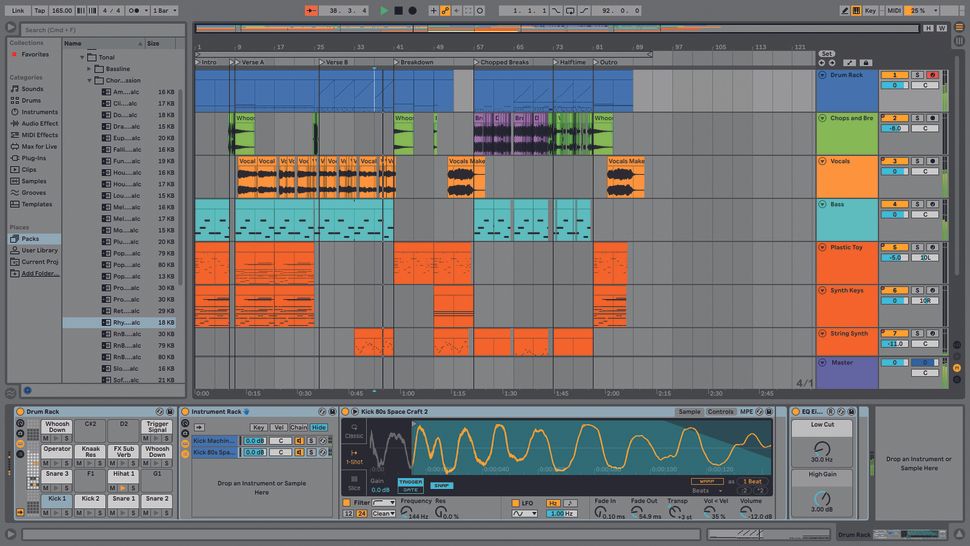 Step 7: The Arrange view is a horizontal timeline in which you freely arrange and record MIDI and audio clips, and the tracks match those in the Session view. To zoom in and out, drag your cursor in the Beat-Time ruler at the top. Click in the arrange area to select your playback position, click Scrub Area at the top for playback.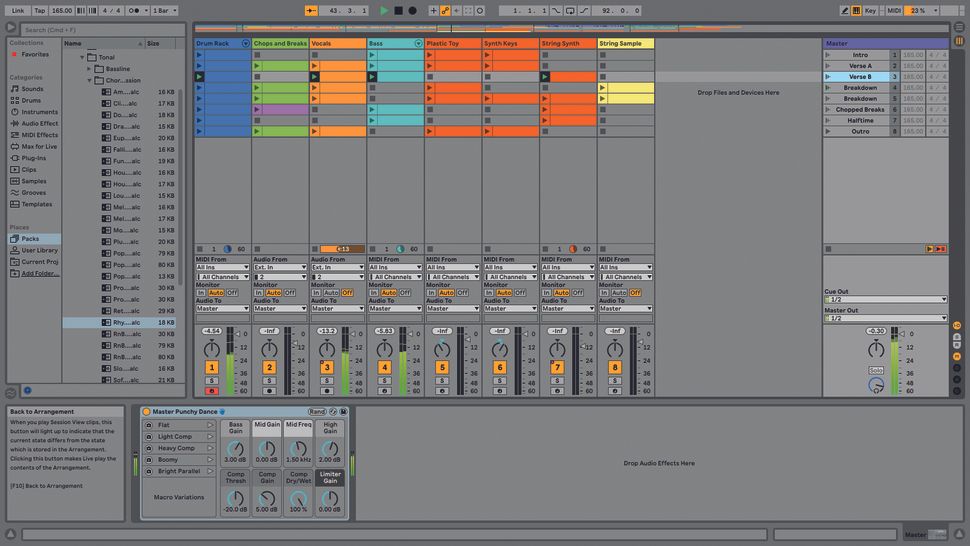 Step 8: There are many ways to start playback in Live Lite, including playing a session clip while the rest of the ensemble is playing in the Arrangement View. Click the orange Return to Arrangement icon to restore the arrangement to playback, or press the Stop All Clips transport button in the Session View to return to the Session View.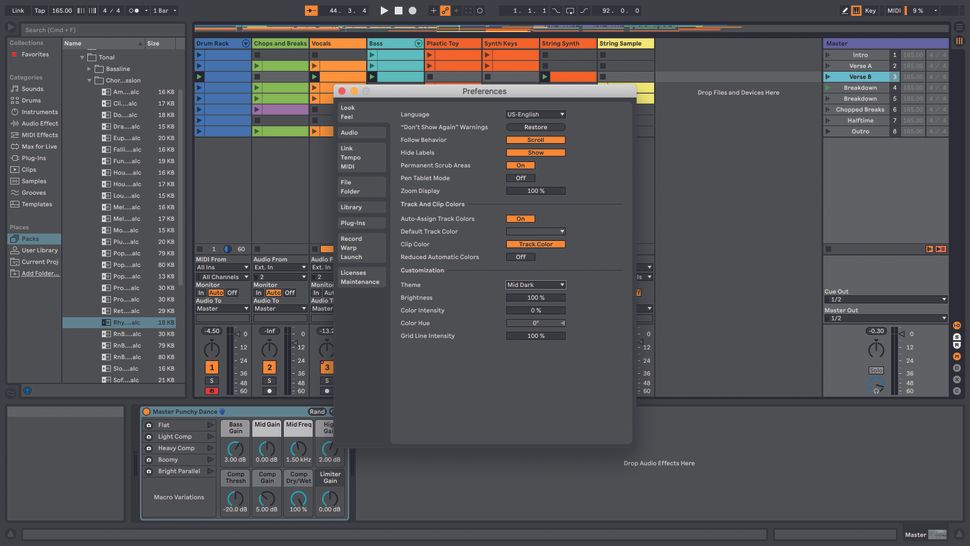 Step 9: Finally you can, if you wish, adjust the general appearance of Live Lite. Head to Preferences in the Live menu and open the Look Feel tab. Here you can select the default colors for tracks and clips, or choose from one of five general color themes, with settings for brightness, intensity, and more.